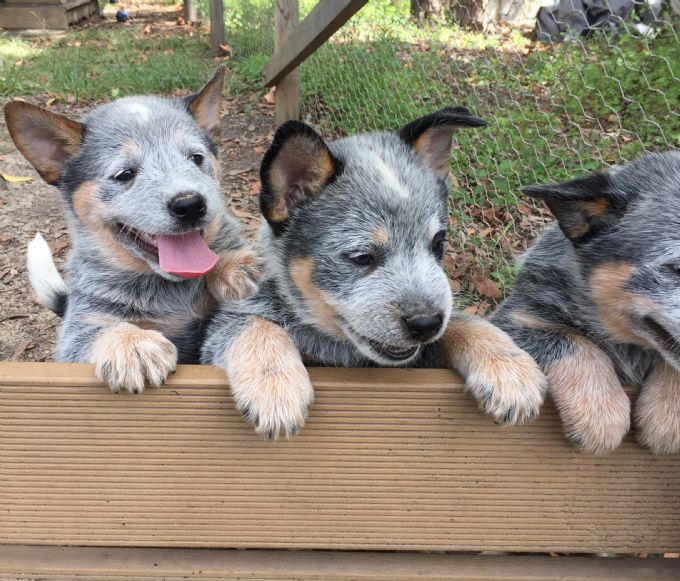 We are a small kennel on the Sunshine Coast Hinterland, QLD, which breeds both blue and red Australian Cattle Dogs. We breed for temperament and looks.
All of our dogs are part of our family and are never penned in cages, they are housed in a couple of large yards around the house, together as a pack, and take turns running in the big paddock when the horses are'nt in there. Usually 1 or 2 (or more, ha ha) are always on the back of the ute whenever we leave home, and we would'nt have it any other way. They are a huge part of our life.
All of our puppies are well socialised in a family environment, suitable for show, dog sports or just your best mate. Please note: when you commit to an Australian Cattle Dog they need a leader, firm but loving, and if they don't see you as a leader, they will be unbalanced and not know their role, then bad behaviour, like guarding their humans and posessions will start, they'll be the boss, which leads to big problems. All you need is to be Calm Assertive, and you will have no problem with this awesome, intelligent and loyal breed.
Pups are all unaffected by PRA. Each puppy is BAER hearing tested, microchipped, vaccinated and wormed regularly. All pups come pedigree registered with Dogs QLD, either Limited (for pet only) or Main.
Location is no problem, we are happy to arrange quotes for new owners for transport, by air or road. Enquiries Welcome.
95898 Visitors