Eastaussie Kimberley Wattle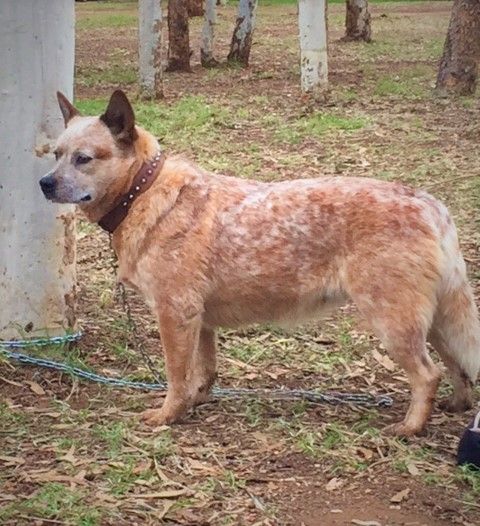 Kimberley is our little cuddly bear, always ready to smother us with kisses. She has a faultless attitude towards everything and lives to ride in the back of the ute. Kimberley is so pretty and has a natural show pose. She has strong working instinct, trying to muster the horses any chance she gets, 24/7. Kimberley is desexed now but has produced many stunning correct puppies, with excellent temperaments, and all possessing her great attitude.
FULL BREED DNA PROFILE TESTED WITH CLEAR RESULTS ON ALL COUNTS.

BAER HEARING 'CLEAR'